TALK: ARTIST GROUP YOHA (UK) ON OPEN DATA AND DIGITAL SURVEILLANCE
In the light of recent revelations about digital surveillance and claims about "collecting" "nearly everything a user does on the internet" London-based artist group YoHa (Graham Harwood and Matsuko Yokokoji) discuss their work with issues of databases, governance, and Open Data. The public talk is part of their residency and forthcoming project for Kunsthal Aarhus is a partnership with Participatory IT Research Centre, Aarhus University.
Public talk 20 August at 4pm followed by drink reception.
Read more:
http://yoha.co.uk/
YoHa (English translation 'aftermath')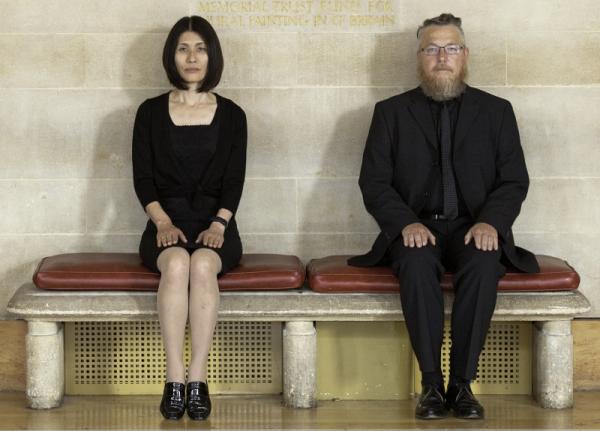 picture; Jamie Woodley, Yoha, Bristol City Council House
Graham Harwood and Matsuko Yokokoji have lived and worked together since 1994
YoHa's graphic vision, technical tinkering, has powered several celebrated collaborations including. Harwood and Yokokoji's co founding of the artists group Mongrel in (1996-2007) specialising in digital media and established the Mediashed a free-media lab in Southend-on-sea(2005-2008). In 2008 they joined long time collaborator, Richard Wright to produce Tantalum Memorial winning the Transmediale first prize for 2009. Tantalum Memorial also featured at (ZeroOne Biennial San Jose – USA, Manifesta07 Bolzano, Italy, Science Museum London, Ars Electronica, Plugin Switzerland, Laboral Spain)