PUBLICATIONS, CATALOGUES, CONFERENCES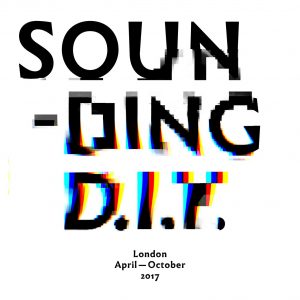 2021 OnCurating Issue: "Extreme"  – article Vitalist Materialism – Life MIning
2020 RE:SOUND MAH2019 Aarhus University
2019 Hybrid Labs Symposium, Department of Media/ Media Lab Helsinki, Aalto University, School of Arts, Design and Architecture.
2019 Sonic Electronics Festival, catalogue, London.
2017 Sounding DIY, catalogue, London.
2016 Tecnoxamanismo, org. Fabiane Borges, Goethe Institute, Brasil.
2016 ISEA 2016 HK Cultural Revolution, Hong Kong.
2015 the hidden wiki –  the influence of the complex systems in the new media circuits: research on neural computation, collective intelligence, and freedom. (Tor browser)
2015 independent publication. EAM. ()sound as technological medium.
2014 The Uninstitute, London.
2014  Stigmart Artpress, Videofocus. Stigmart10, online. 
2014 Hz journal. Hz #19, Fylkingen in Stockholm, Sweden. 
2013 Future Europe, Pforzheim University, Department of Design, Germany.
2013 Parsons Journal For Information Mapping, Volume V, Issue 4, The Parsons Institute For Information Mapping, New York.
2012 Digimag Journal Issue 73, Autumm, Places & Spaces, Digicult Magazine.
2012 Открытие на Венской выставке «Космос. О мечте» ЛАУРА ПЛАНА ГРАЦИЯ, Art Ukraine.
2012 Joan Ponç i el mon de la Literatura. Associacio Joan Ponç. Editorial. Carles Hac Mor, Jordi Carulla-Ruiz, Laura P.Gracia, Alèxia Sinoble, Barcelona.
2012 Antoni Tapies. Biography Editorial El Temps. Barcelona.
2011 Longed Landscape. Cristina Ferrández Box. Candas Anton Museum, Spain.
2011 Orbiting Satellites, Platform 0, Laboral Gijon, Invisible Fields, Ars Santa Monica, Barcelona.
2010 ISEA 2010 RUHR. Conference Proceedings. 16th International Symposium on Electronic Art, Rhur, Hartware MedienKunstVerein & Revolver. Berlin.
2007 Action Art – Magazine for Action, GEIFCO Studies and Research Group for Contemporary Phenomena. online.
MAGAZINES
2020 KYOKA, electronic music fusion with synths, drum machines, and strange voices, CLOTmag
2020 Hyper Functional, Ultra Healthy: wellness as the optimisation of mental and physical wellbeing, CLOTmag
2020 Patrice Olivier Acardy and the world of fractals, CLOTmag
2020 CHRISTINA J. CHUA, creative director at so-far Singapore's art and technology platform, CLOTmag
2019 HAROON MIRZA, playing with waveforms, light, and our conscious relationship to existence, CLOTmag
2019 NIKITA ZABELIN, art and music through the shape of electricity, CLOTmag
2019 Insight: Into Ami Clarke's exhibition 'The Underlying' by Laura Netz, CLOTmag.
2019 SIMON SCOTT, dreamlike elegance in audio diaries, CLOTmag.
2019 RE:SOUND 2019; Sound, Media and Art by Laura Netz, CLOTmag.
2019 CHRISTIAN DUKA, immersive participatory body-sound art, CLOTmag.
2019 CASEY REAS, Creative Coding for Art and Design. CLOTmag
2019 LIA, the software art pioneer and the fluidity of code, CLOTmag.
2019 NATALIA FUCHS, curating Art, Science and Technology, CLOTmag.
2019 Videogame: What remains by Iodine Dynamics, CLOTmag.
2019 XENOENTITIES NETWORK, Collective practice towards the digital future, CLOTmag.
2019 Dark Havens, confronting Hidden Money & Power. The Art of Exposing Injustice Part 1, CLOTmag.
2019 SURACHAI, the dark modular synthesis master, CLOTmag.
2019 NONOTAK, experiencing space throughout sound and light, CLOTmag.
2019 JULIEN BAYLE, exploring audiovisual creativity in live performance and installations, CLOTmag.
2019 GAZELLE TWIN, surrounded by androgynous demons, CLOTmag.
2019 BRAD LANER, a life in sound experimentation, CLOTmag
2019 REHAB HAZGUI, hacking sound and biological systems, CLOTmag
MUSIC REVIEWS & INTERVIEWS
Crónica MUTEK [ES] 2016, Orbita Magazine, Spain, Print – Online. http://www.orbitamagazine.com
Underworld, Orbita Magazine, Spain, Print – Online. http://www.orbitamagazine.com/
Marco Bailey, Orbita Magazine, Spain, Print – Online. http://www.orbitamagazine.com/
Daniel Avery, Future Visions, Orbita Magazine, Spain, Print – Online. http://www.orbitamagazine.com/
Jeff Mills, Orbita Magazine, Spain, Print – Online http://www.orbitamagazine.com/ This interview was made to Jeff Mills for Orbita Magazine and for MUTEK.ES Barcelona, February 2013.
Verity Susman plus Savages (Djs) plus Tom Richards, Electrowerkz, Orbita Magazine, Spain, Print – Online. http://www.orbitamagazine.com/
Fabric 12.1 w/ San Proper, Portable (Live), Trus'me & Jimpster Delusions of Grandeur, Orbita Magazine, Spain, Print – Online. http://www.orbitamagazine.com/
Death in Vegas, Orbita Magazine, Spain, Print – Online. http://www.orbitamagazine.com/death-in-vegas-london-brixton-electric-show-y-final-de-gira/
Foreign Beggars, Orbita Magazine, Spain, Print – Online. http://www.orbitamagazine.com/
The Hacker, Orbita Magazine, Spain, Print – Online. http://www.orbitamagazine.com/
Santigold, Orbita Magazine, Spain, Print – Online. http://www.orbitamagazine.com/